Monto - Historical and Cultural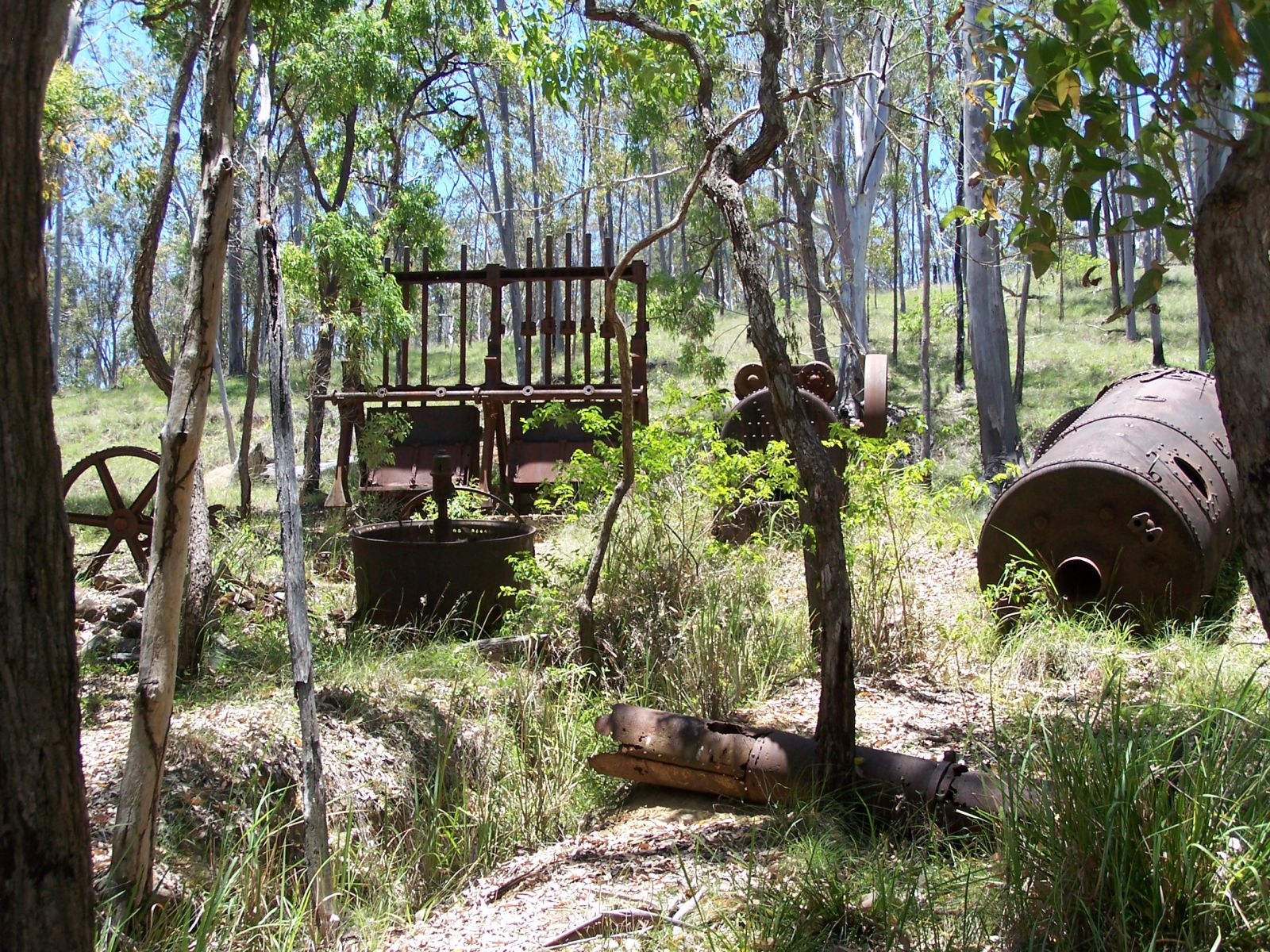 White settlement of the Monto district is said to have started in 1850 with AH Trevethan taking up land that became known as Rawbelle Station. It was the first of a number of large sheep properties to be settled in the next ten years and played a significant role in developing the district.
The goldfields of Cania and Monal began operating soon after and had small towns developed around them.
Long before the township of Monto was established, the Aborigines named it Monto or "The Place of Ridgy Plains".
The township of Monto is a fully planned soldier settlement town proclaimed in 1924 as a consequence of the State Government's Land Development Scheme.
A few very large properties were resumed to provide prime agricultural land for returning soldiers and pioneer settlers. Construction of the first town buildings commenced around 1926 and in 1931 the railway was officially opened.
One of the early pioneers, Clark Bartlett, moved to Monto in 1936 with his wife Ivy where they raised six children. Clark took up a mining lease at Cania and was also postmaster there for nine years. He also ran a small tannery and kept rainfall records for the weather bureau. Clark's hut is now on display at the BIG4 Cania Gorge Holiday Park, together with a miniature of the old Cania goldfields.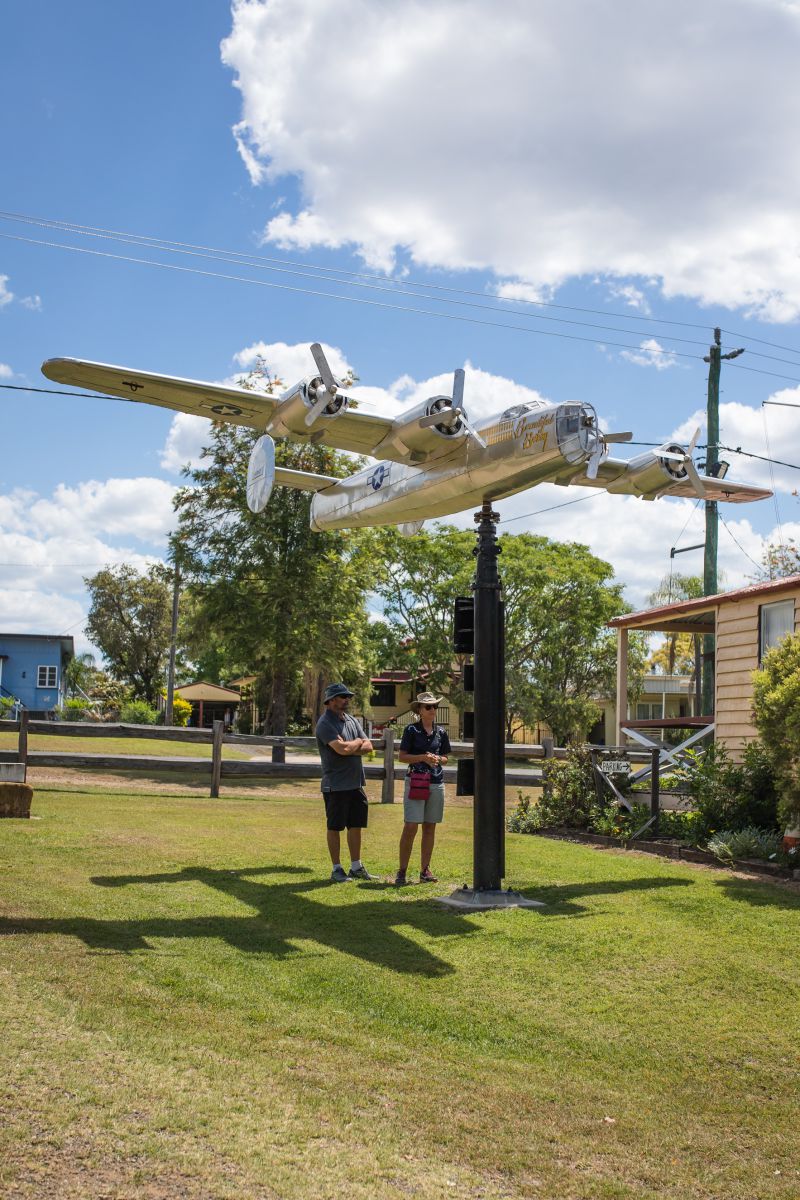 Monal Goldfields
Explore the historic Monal Goldfields and the abandoned machinery, a testament to the original settlers who dared to settle in this inhospitable range country. Even now it is a tough drive to get there. View the stone memorial at the Monal cemetery that was constructed using the wheels from the boiler that was pulled to the site by a team of 52 horses and dedicated as a memorial to the settlers and teamsters without whom the area could not have been settled.
Cultural & Historical Complex
A visit to Monto is not complete without a stopover at the Cultural and Historic Complex and Museum Reserve on Flinders Street. Here you will find a variety of historical displays including memorabilia on Monto's Olympic Welterweight representative and an outstanding mineral collection. See the replica of the Liberator bomber "Beautiful Betsy" which crashed here during the Second World War and stayed hidden for nearly 50 years. The Cultural Complex holds regular art and craft exhibitions.
Glassford Chimneys
Glassford was a small township on the Little Glassford Creek, established in the 1800's and early 1900's for gold and copper mining. All that remains of the Glassford township are a collection of chimneys.
Kenny Russell Statue
A bronze statue located in Lions Park symbolised the life of Monto local and world renowned Jockey, Kenny Russell. Ken was born and educated in Monto and showed a love of sports and passion for horse racing from an early age. Ken started his racing career on the Monto Race Track and continued to share success at local, metropolitan and international race tracks. Ken sadly lost his life in a race fall at Rosehill in 1993.
Selene Mine
Around 1925, Jonas Thomas found coal on his farm, just south of Monto at Selene. During this pioneering time, there was not a strong demand for coal, not even for the local railway at the time. The mine lay dormant for many
years before opeing in 1947 and producing 516,000 tonnes of coal for its 18 years of active mining.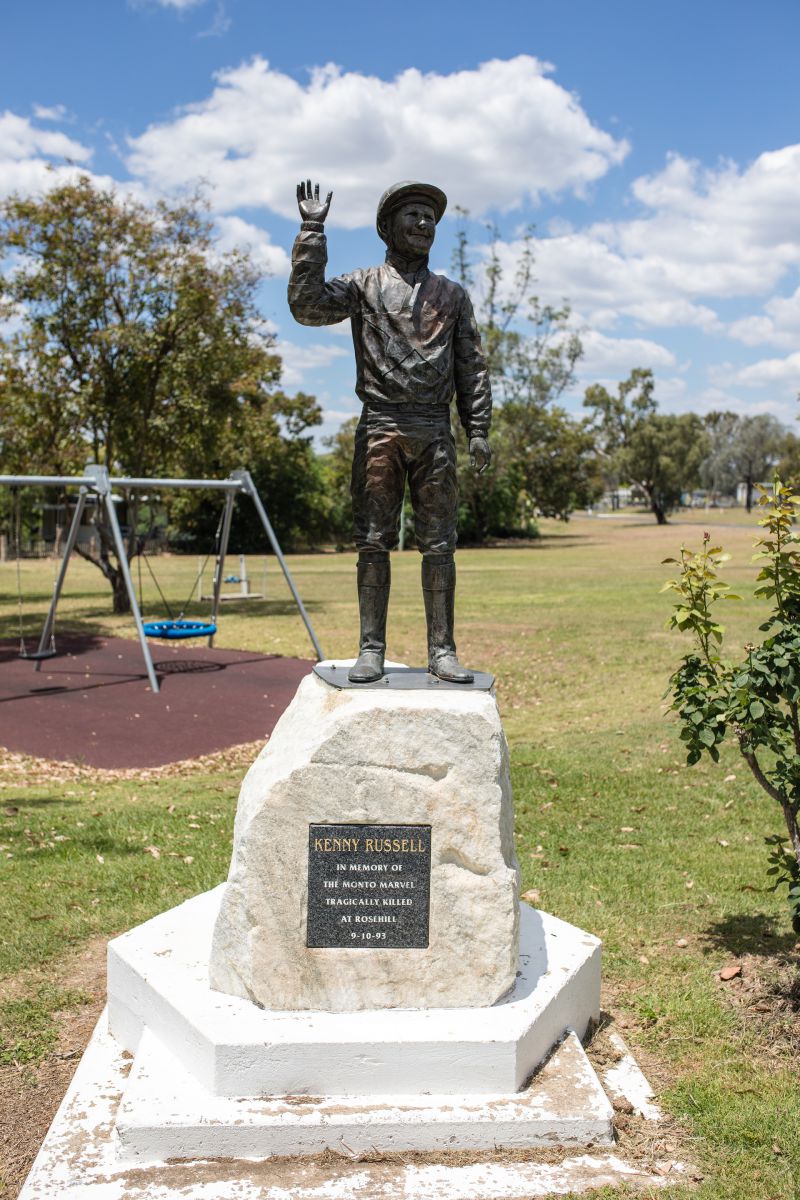 Col List's "Reminiscences of the Selene Mine" can be read at the Monto Historical and Cultural Complex. Remnants of the Mine can be viewed from Selene Mine Road, Kapaldo, just off the Burnett Highway.
Share your adventures with us on Facebook and Instagram! #visitnorthburnett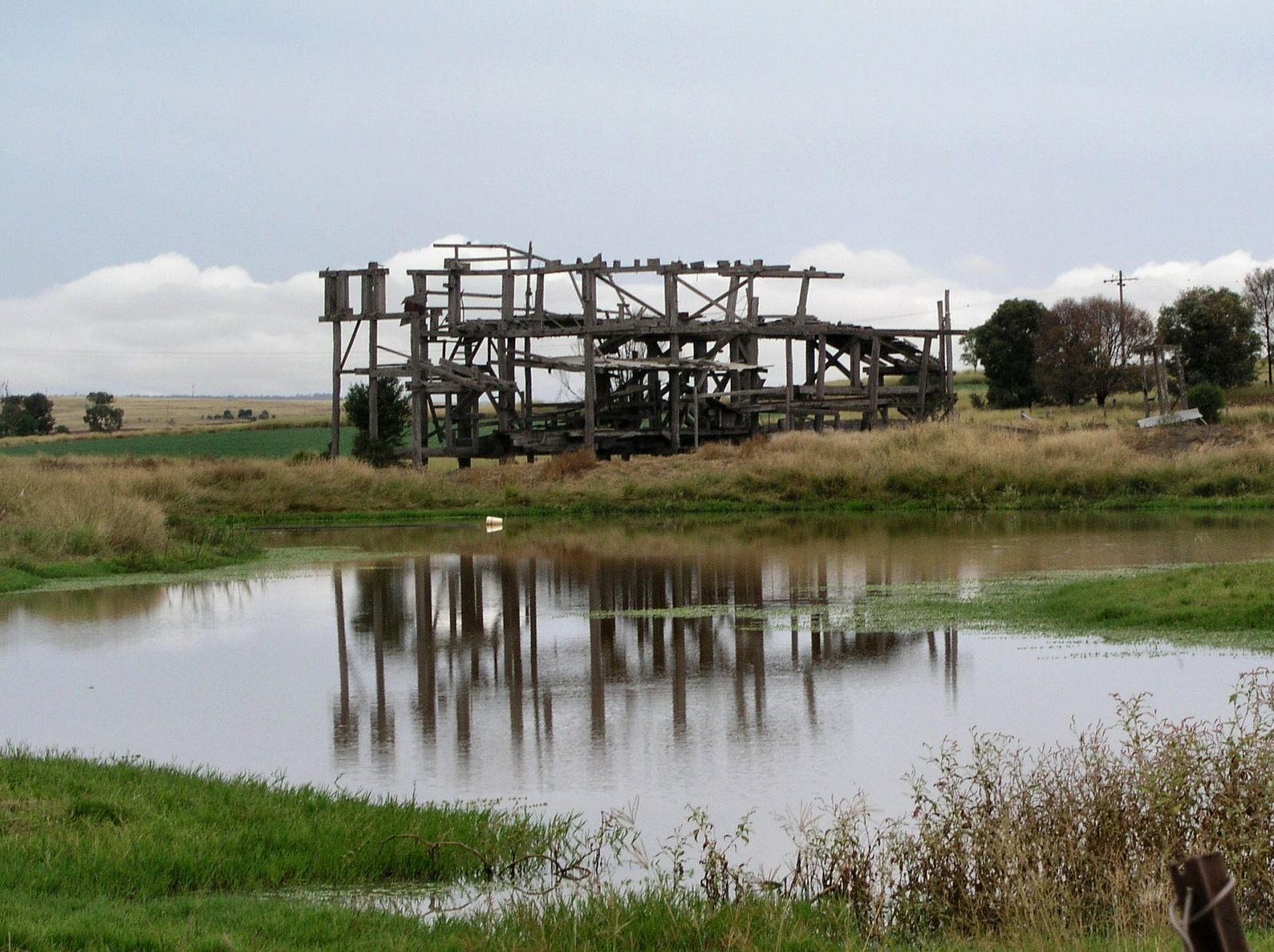 Water Sports and Recreation